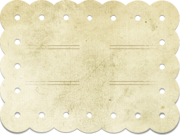 ~~~~~~~~~~~~~~~~~~~~~~~~~~~~~~~~~~~~~~~~~~~~~~~~~~~~
Social Services after-hours drop box:

Social Services have installed an after-hours drop box located outside of our office entrance. Due to the limited access of public transportation for county residents, the drop box allows customers who cannot visit the office during working hours, the ability to submit required documents in a timely manner. Items placed in the box are received the next business day


Policy:

In accordance with the Federal law and U.S. Department of Agriculture policy, this institution is prohibited from discriminating on the basis of race, color, national origin, sex, age, religion, political beliefs, or disability.
To file a complaint of discrimination, write USDA, Director, Office of Civil Rights, 1400 Independence Avenue, S.W., Washington D.C. 20250-9410 or call (800) 795-3272 (voice) or (202) 720-6382 (TTY). USDA is an equal opportunity provider and employer.

People helping people triumph over poverty, abuse and neglect to shape strong futures for themselves, their families and communities.



Who We Are

At Prince Edward Department of Social Services we provide benefits and services to the citizens of Prince Edward County based on programs established by local, state and federal laws and policies. Some examples of these programs are child and adult services, foster care and adoption services, employment services, SNAP (Supplemental Nutrition Assistance Program) and TANF (Temporary Assistance for Needy Families). The Board, comprised of nine members representing both localities, governs the Department of Social Services.

Why Us

With a variety of programs to choose from, we are sure you will be happy working with us. Look around our website and if you have any comments or questions, please feel free to contact us. We hope to see you again! Check back later for new updates to our website. There is much more to come!
~~~~~~~~~~~~~~~~~~~~~~~~~~~~~~~~~~~~~~~~~~~~~~~~~~